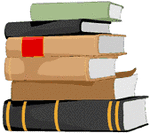 PLC Library
Welcome to the Professional Learning Center's Online Library. This library is organized around the 7 Greece Central Annual Professional Performance Review (APPR) categories. You will notice the Library is categorized in the attachment below with a brief overview of the types of materials you may find under each category. You can also search by author, title or publisher.



All of our library resources including equipment is in Destiny. The same library database our schools use to check out books. To learn how to check out our resources please view this brief How to log into Destiny Library Your user name and password is the same as your district log-in.
All media is sorted alphabetically by title.



Call us if you have trouble! 966.2130

To view our loan policy or to request to borrow materials, just click on the item you would like in Destiny. Your requests will be sent to you via the interoffice mail, unless you type in the notes section that you will pick the item up.
Greece Public Schools, Greece Private Schools, Greece Pre-Schools and Greece Daycare Centers only.